Rental product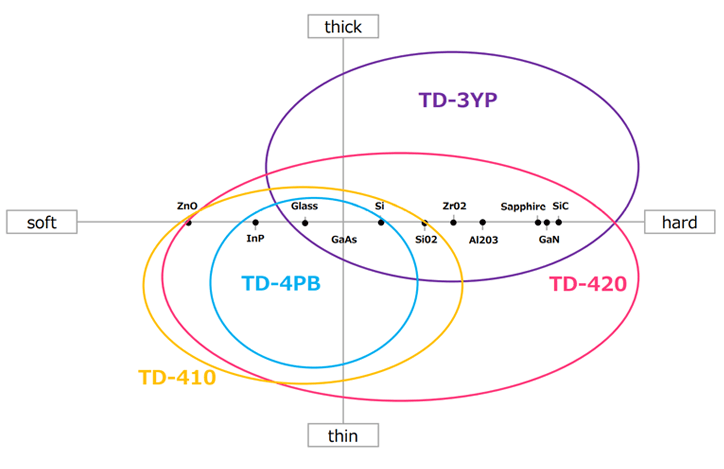 Rental Period
Up to 2 weeks from our shipping date
*If you do not return the item within one month from the end of the rental period, you will be charged the full amount.
How to Use
Please apply from the inquiry form.
(Please write "Regarding free diamond scribing tool rental service" in the content of your inquiry.)
Our sales representative will contact you. After adjusting the delivery date, we will ship the rental product.
(It may take some time due to limited inventory.)
When you receive the product, please actually use it and evaluate the feeling of use and compatibility with the material.
Please cooperate with the questionnaire about the evaluation result from the link or QR code on the loan slip.
Once you have evaluated the product, please use the completed shipping label included in the package to send it back.
(Customers are responsible for shipping costs when returning items.)
Notes
Please note that the rental products are not in new condition.
The rental items are not for purchase. If you wish to purchase the item you have rented, we will arrange for an unused product to be sent at the time of purchase.
You are responsible for the shipping costs when returning the product.
When the rental period expires, or if there is a request from us to return the item even within the period, please return the item promptly.
The product cannot be used for purposes other than evaluation and trial use.
Please manage your products appropriately. If there is intentional damage to the product while it is being rented, you may be required to pay the full amount.
Please treat the loaned product as confidential information and do not provide it to a third party.
As a general rule, you cannot apply more than once.
Related Site