10 Micron Dispensing Nozzles, High Pressure Pump with Suck-back Function and Advanced Heating System
Using precision engineering and machining, Tecdia developed a stainless steel dispensing nozzle with an I.D. of only 10 microns.

ARQUE Premium                                                                      10µm Nozzle Tip
Attached to the print head, the 10 micron nozzle made it possible to print in high resolution and also gave way to 2 new innovations.
1) High Pressure Pump with Suck-back Function
Tecdia developed a high pressure pump which reduced the printing time by 60% and also eliminates drips and line crossover during printing. This saves time, eliminates waste and reduces cell necrosis.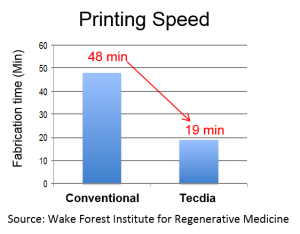 Printing Speed Improvement*
*When printing cubic structure (6x6x2mm)
2) Advanced Heating System
To provide the printing system flexibility with a wide variety of biomaterials, a precision heating system was needed to provide up to 300°C of localized heating. Typical heating systems were limited to only 100°C which reduced biomaterial selection.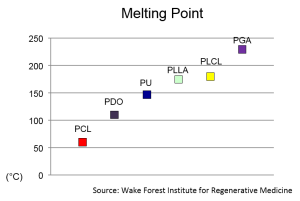 Biomaterial Melting Points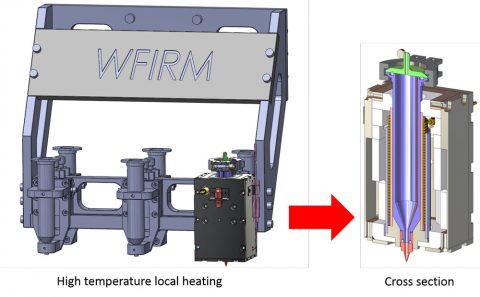 Advanced Heating System
3) Vacuum mechanism
Developed a vacuum mechanism for more precise printing. It suppresses printing defects such as dripping and stringing.