Pickup tools made with diamonds for long-life use in the liquid crystal device manufacturing industry.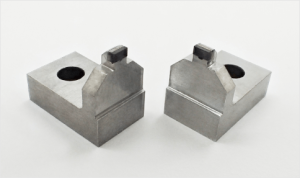 Features
Exhibits longer service life The contacting part of the pickup tool is made from diamond to suppress tip wear and achieve a longer service life. This enables the replacement frequency to be reduced, contributing to reduced equipment downtime.
Completely customizable manufacturing We cater to special shapes or material requests to support the different equipment and know-how of our customers.
Related Sites
Case Study (Diamond Pickup Tool for Liquid Crystal Devices)
Case Study (Diamond Tipped Ejector Needles for Semiconductor Manufacturing)